The Story So Far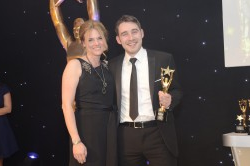 Phil Jones is an award-winning international speaker, author, and trainer, who has worked in over 20 countries across 5 continents. He is consistently recognised as an authority of sales psychology and negotiation. His strategies are responsible for increasing business turnover rate and general profitability. Phil's engaging delivery and effective advice are not his only benefits; Phil truly "walks the walk" and has seen both hurdles and success in his young life.
Phil started his first business at the age of 14 and has developed his simple and straight-forward approach to sales since then. After developing a number of successful business ventures through his teens, Phil was selected and sponsored to join the Management Training Programme of Debenhams, one of the UK's leading department store groups. At eighteen years of age, Phil was given the role of Sales Manager [director of sales], continually building his reputation by delivering exceptional results.
Contact the team at philmjones to discuss how a Training Programme can help you to grow your business.